Our ecosystem
AQUINOV is a member of the French Institute of Patent and Trademark Advisors.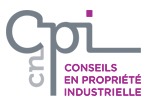 INTERNATIONAL
For international procedures we cooperate with a qualified network of colleagues outside France.
LEGAL PARTNERS
Solid partnerships with specialized lawyers enable us to support and defend our clients in the event of any legal disputes.
INNOVATION PEOPLE
We play an active role with various innovation people:
INPI, EPO, Région Aquitaine, Universities, University Hospitals, Research laboratories, business incubators and accelerators (UNITEC, IRA, Campement, NOVAPOLE, STARTECH etc.)
PROFESSIONAL ORGANIZATIONS
Our partners are active members of several professional organizations:
Réseau Entreprendre, Biopole, Digital Aquitaine, Route des Lasers, GIPSO, TIC santé, ADI (Aquitaine Développement Innovation).